Not quite done with the first one, but have just finished the gusset decreases. Should be finished tomorrow.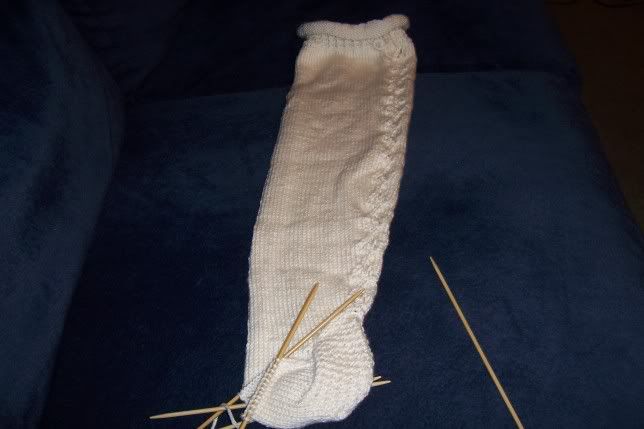 This is what the lace up the back looks like: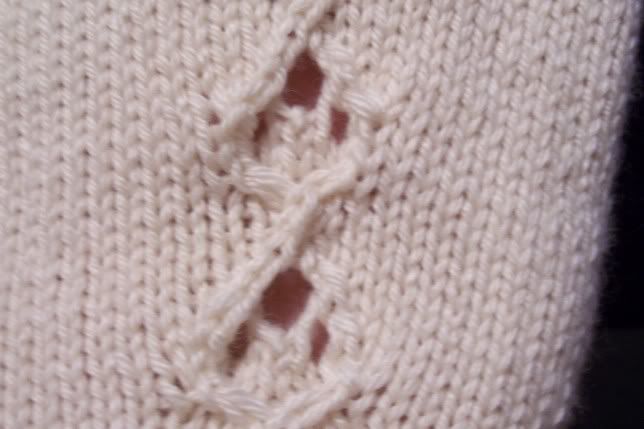 The ribbing at the top: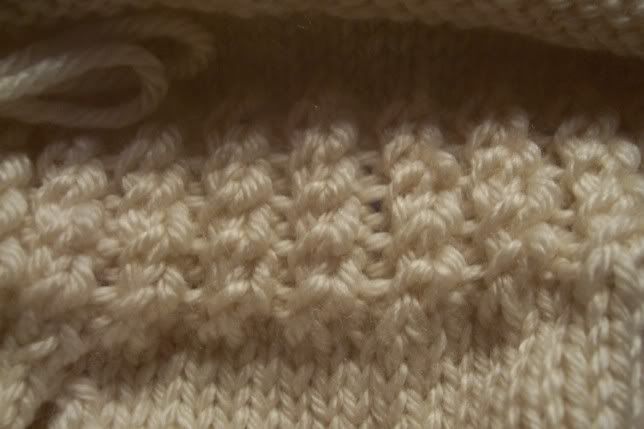 I couldn't get a good picture of the heel, but this is a little bit of it, with the measurement from the top to the bottom of the heel: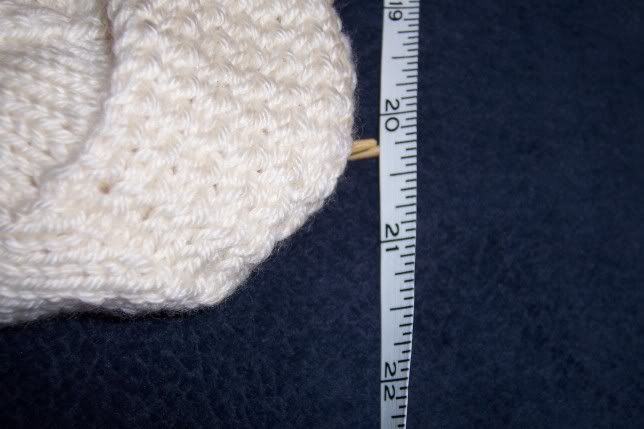 I'm looking forward to doing the second one, and maybe a pair for myself!