After a brief break to knit my Rhinebeck sweater, I'm back to socks!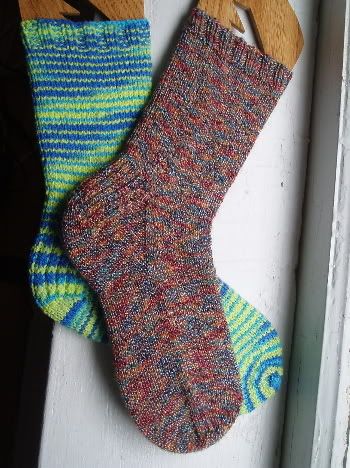 This pair is two sample socks I knit for my LYS.
My most recent wearable pair is this one: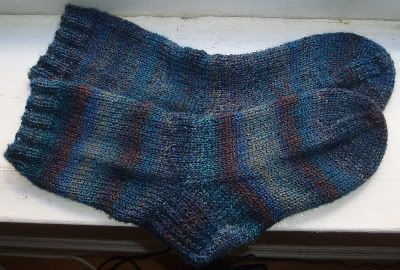 from Limbo yarn sent to me by Skitten when she was my SP.
Currently I have a pair on the needles for my friend Rachel and a simple pair for me in Sock Candy.