She showed you her sock yarn stash, and here I'm thinking, mine isn't that big, I don't have THAT much. So let's take a look at mine...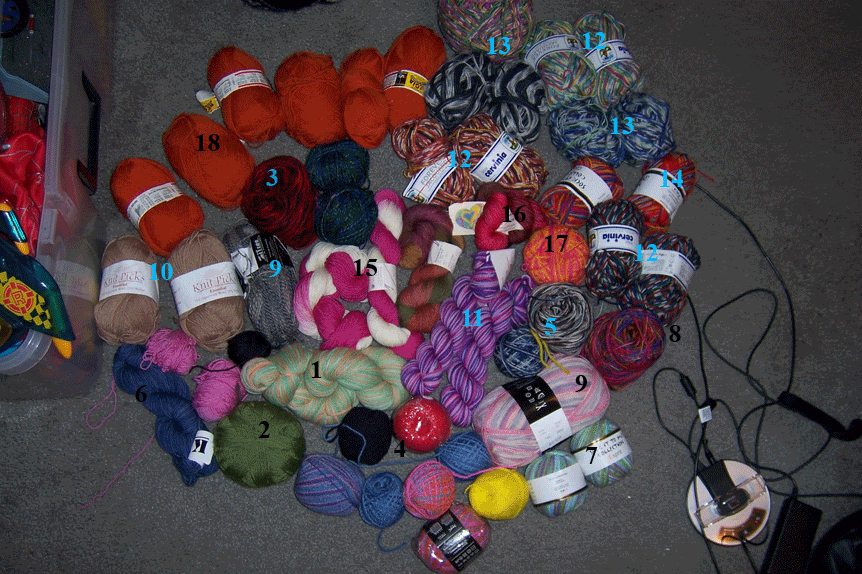 1. Vesper
2. Cherry Tree Hill
3. Schaefer Anne
4. Various used and unused Cascade Fixation
5. remanants of Socks that Rock
6. Koigu
7. Sock it to me Esprit
8. Fleece Artist
9. Trekking
10. Knit Picks Essential
11. Knit Picks Sock Memories
12. Cervinia
13. Lion Brand
14. Sock it to me Colori
15. Lorna's Laces
16. Claudia's Handpainted Yarns
17. Jade Sapphire Cashmere
18. Regia from
Laura
One more picture...more Koigu and Socks that Rocks cousin, Sock Candy: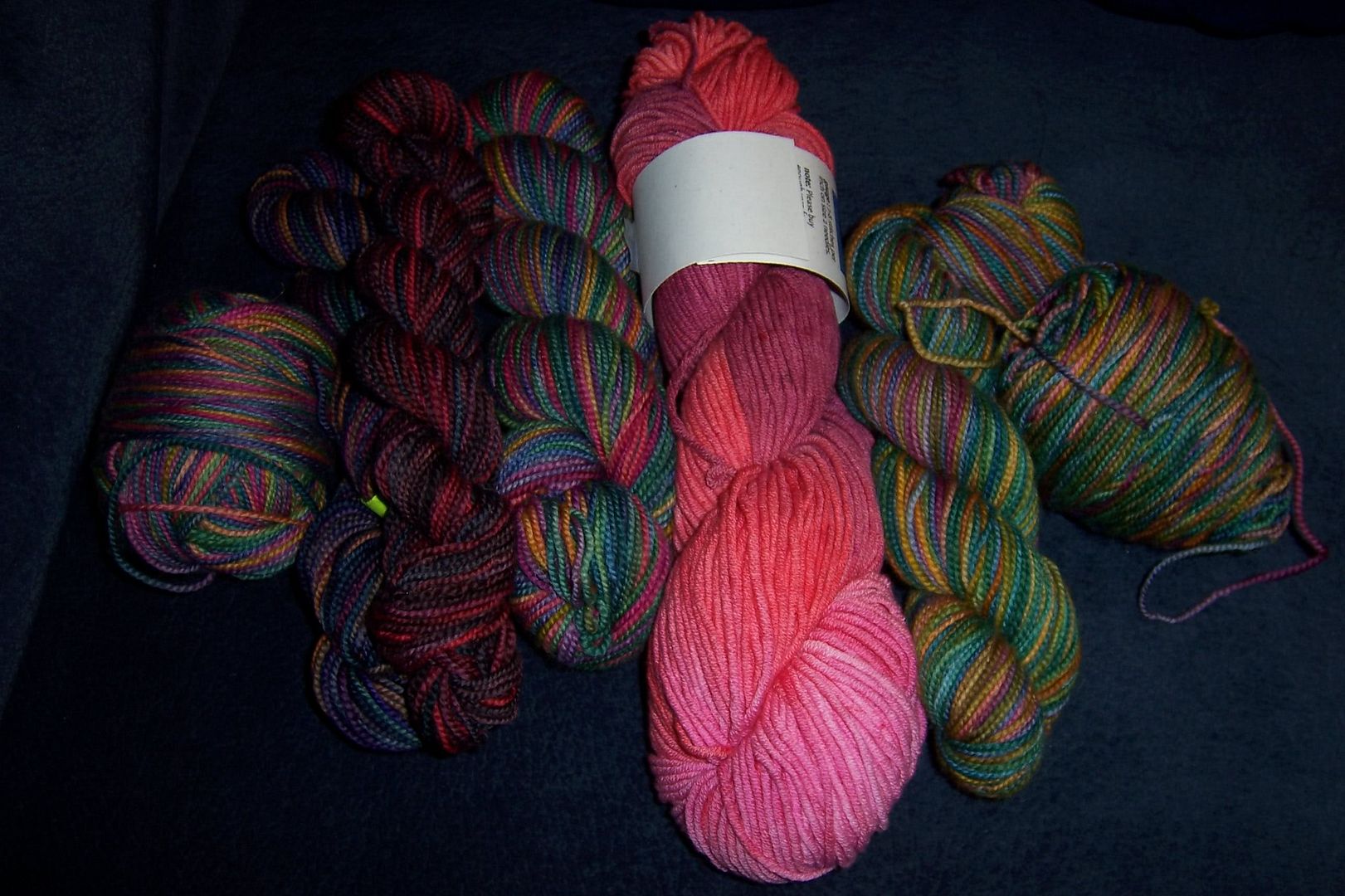 Also, not pictured, a hank of Knit Picks color your own, undyed as of yet. Sigh. I guess I DO have a large sock yarn stash....I guess those needles better get busy...