Once upon a time there was a fairly new knitter.
She decided to knit some tiny Red Sox for a friend, during the playoffs. She didn't have a pattern, but she had spunk.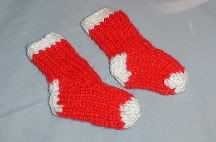 After the slightly deformed and completely unwearable socks were done, she decided to make some real socks. After a little ripping and a lot of knitting, the socks were done.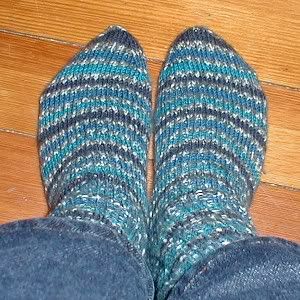 And the new sock knitter was beginning to get hooked. Next step 2 socks on 2 circs: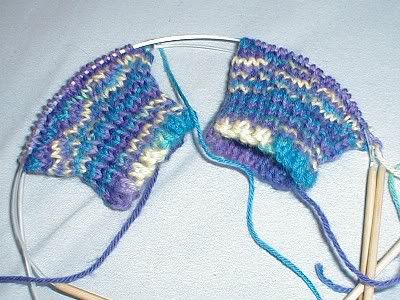 And Fuzzy Feet: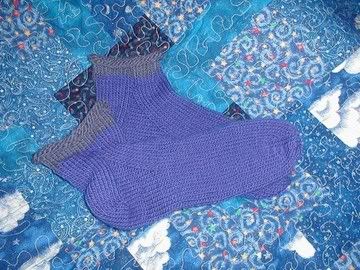 And Magic Loop:
Yup... It's official. We have a sock addict.