I needed a break from the entrelac socks, so I started a new sock this morning...these are Spey Valley socks from Knitting on the Road, in Trekking, what else?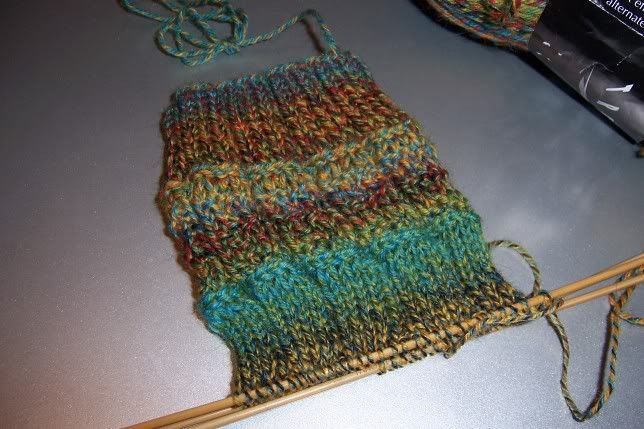 I've done these
before
, Trekking as well, but the cuff was a bit too tight. So I did the cuff ribbing/pattern in size 2s, and switched to size 1's for the leg. We'll see how that works out.
Oh, and a big thanks to
Susann
for sending me the Trekking.